How many 'summer to do lists' have you already piled up as of the moment? Whether we admit it or not, many of these supposedly 'to-do' lists have never been ticked off since the beginning of time. And while we badly want to achieve that #SummerGoals, we've made a list of things that might help you accomplish all your superb goals this vacation.
1. Clean your room/desk
Almost everyone of us have had a long and really busy academic year. And since school's out, why not try to clean up your room and desk? It has been proven that cleaning up a mess can really be therapeutic,so you might want to use this Seagull Desk Tray to complete your cleanup sesh. It is a long 3-layer tray to accommodate all the stuff you have accumulated for the past school year. After all, isn't it rewarding having to keep away all your handouts and reviewers that kept you studying all night?
2. Â Go on a picnic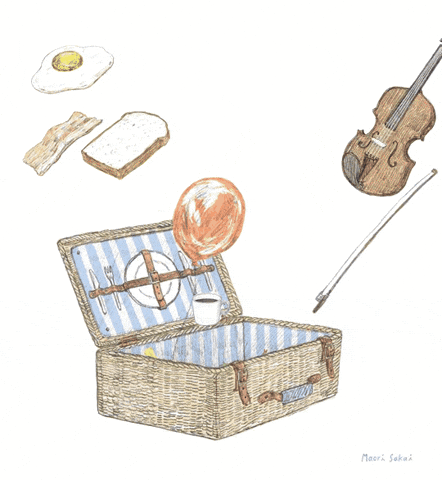 Now is the perfect time to seize precious moments with your family and friends. And better do it under the summer sunset! Spend most of your sunny afternoons going on a picnic while you and your loved ones still got the time. Grab your sandwiches and cookies with these reusable food bags from Blue Avocado. These durable storage bags replace disposable plastic baggies used for snacks sandwiches perfect for picnics and summer getaways. Plus points because its FDA-grade PEVA material is PVC-free lead-free and BPA-free.
3. Start a healthy lifestyle
There is no doubt that this goal is one of the most difficult to achieve amongst your to-do lists. For some, this one can be far realistic. But remember, a single step goes a long way! Just a little practice each day and you will establish a healthier lifestyle in no time. Chic: Tips on Life, Style, And Work  is a book that captures the best lessons learned in life, love, design, work, and more, which can help readers in their own pursuit of a good and beautiful life. This book is a sensible yet enjoyable read that reflects how one can achieve a work-play-life balance.
4. Unleash the inner artist in you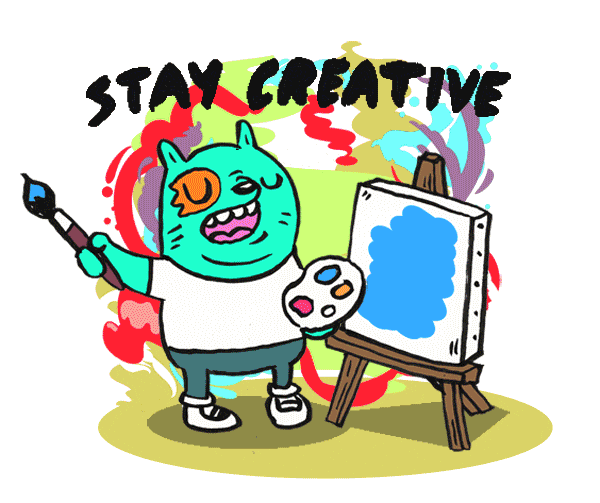 Have you always wanted to get back on your artistic side? Now's the time to do that with Prang Watercolor Cake 16 Colors. The colors are made especially for blending techniques and with all types of shades. No worries because Prang is best for both beginners and pros- giving each and everyone of us an equal chance to get creative in our own ways.
5. Start a new hobby
This summer, join the hype of the calligraphy craze by practicing with Tombow Brush Markers. Who knows, this can even be the start of a new hobby for you! Tombow Brush Marker has a flexible brush tip and fine tip in one marker. Brush tip works like a paintbrush to create fine, medium or bold strokes; fine tip gives consistent lines. Dual brush pens are ideal for artists and crafters. The water-based ink is blendable and the resilient nylon brush retains its point stroke after stroke.
6. Create a photography club
Starting your own club indeed is a milestone itself. For the youth, it can teach us many life lessons such as leadership,camaraderie and working well with others. If you plan to lead a school organization for the incoming academic year, then setting up your own club could be your training ground. Why not try to build a photography club? Since everybody loves taking pictures, Digital Photography: An Introduction is very essential for beginners. Award-winning photographer and digital expert Tom Ang shows you how to master the essentials of digital photography with this jargon-free guide, now fully revised and updated. Discover all you need to know, from choosing equipment to enhancing your images.
https://www.nationalbookstore.com/digital-photography-an-introduction.html
7. Get back in shape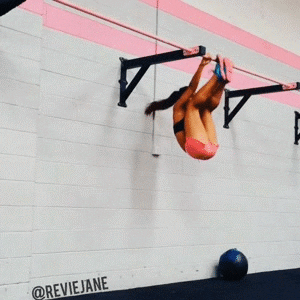 After so many months of living with a hectic schedule, it is not impossible to forget living an active lifestyle. This is the perfect time to burn our calories and get back in shape since we have all the time that we want. After all, summer would not be complete without that much awaited  beach body. The 5:2 diet, or the fasting diet, is brilliantly explained in this guide – with 200 appetising recipes for fasting days, this is your book for sustainable weight loss.Whether you're new to the 5:2 diet and you're thinking about giving it a go, or you're already a convert and are looking for recipes to improve your fasting days, this is the book for you. Choose from a delicious range of satisfying light meals from a variety of world cuisines, all organised by mealtime so that you can quickly select a recipe.
8. Start Journaling
You know you've grown up when your diaries turned into journals already. Journaling can very versatile and time consuming. It requires loads of creativity, consistency, and patience. Waste no time this vacation by going back to your love of journaling. Keeping track of your errands and collecting precious memories are the ones we could look back to years from now. And trust us when we say that keeping a lifelong journal is very rewarding. Make your journaling worthwhile by putting your thoughts into this sleek and stylish Kikkerland Journal WBLHR-BK Large Writersblok. All you wanted features are here – 192 pages,acid free paper, thread bound, opens flat, 16 perforated, detachable plain half pages, expandable pocket inside back cover and page marker.
9. Do charitable work
Generosity is something that should be valued and taught by all ages. Here at National Bookstore, we preserve the culture of giving to our fellow Filipinos. Join us as we continue to promote our Project Aral to help thousands of Filipino children with the National Book Store Foundation Inc. We encourage you to donate for as low as P25 by purchasing a kit which contains 2 notebooks, 2 pencils, a sharpener, and an eraser. However, a new option this year is a P50 kit which contains 2 notebooks, 2 pencils, a sharpener, an eraser, and a pair of slippers! These will be great for the kids who currently walk barefoot just to go to school! You may find the Project Aral kits in NBS branches nationwide. Every kit you purchase and donate will go a long way for the kids who will receive them. For more details, you can check the link below:
10. Become an advocate
It is not enough that you become a book lover, it is also important that you get to influence other people through your passion for reading. This year, National Bookstore raises an advocacy and awareness about the importance of reading in our everyday lives and to the generations yet to come. The Read Out Loud Challenge (ROLC) is an advocacy campaign by NBS to promote the love for reading and share it with thousands of Filipino children. For every 75 videos uploaded, the NBS Foundation will set up a library in a public school. The goal is to have 7,500 videos or more, and set up 100 school libraries.Doing the ROLC is easy! Just pick a line from your favorite book, record a video of yourself reading it out loud, tag 3 or more friends, and then upload it on Facebook or Instagram. Make sure it's visible to the public and use hashtag #ReadOutLoudChallenge!
Related: All Your FAQs About the Read Out Loud Challenge Answered!
Bored this summer? We hope our top 10 summer-to-do-list is enough to fill your vacation time with meaning and productivity. Soon, you'll be going back-to-school (watch out for our biggest discounts this year!). Before that happens, relish the summer break with new experiences and important tasks you never get to do.
Have a wonderful summer break!