It's the last push 'till we finally hit the beach and the summer heat! But before we could finally savor our most awaited lazy summer days, the tail end of the semester must be taken seriously first. This means spending most of your nights reading and highlighting your notes,  and making reviewers for your final exams. In case you didn't know, final examinations make up a big percentage of our grades among others, making it another reason why you should work EXTRAAA harder and study SMARTER this time. But don't fret, we have listed 12 things to remember when acing (not just taking) those green-eyed monster aka final exams!
#1: Highlight only what's important.
We bet you've already heard this tip million times before. And guess what, it still doesn't get old!
Highlighting the most important information will always give you guaranteed results when it comes to memory retention. But of course, if you've had enough of those bright yellow and neon highlighters, there are so many options that you could try. Join the new craze of Stabilo highlighters by assigning each color to a specific information. See example below:
#2: Play with your lectures.
As much as you put extra effort and creativity in highlighting your notes, doing the same thing for your lectures is a MUST. It has been proven that using the same color of pen in writing your lectures will only give you a monotonous and dull writings which makes it hard for you to remember important details. For a fun twist, try these cute and precision writing pens the next time you work on jotting down your notes. Each pen ensures a fine tip that enables you to improve your handwriting. P.S.: use the same technique with number 1!
#3: Stick it.
Sticky notes will help you stick the most important information into your mind. To gain better retention, try posting these sticky notes in your wall or any area where you could easily see them. Actually, just by staring at them will help you remember things- because the often you see them, the more you'll remember them.
#4: Label everything.
Naming each section of your notes will help you in categorizing and organizing ideas and concepts. It creates concrete divisions among key concepts so you won't get confused or mixed them all up. This self adhesive index tab will do wonders for you. It is not like any ordinary index tab that gets easily removed due to weak adhesive. Plus, the pastel color is already a statement!
#5: Create note cards
This technique also never gets the old with the same as number 1. Creating note cards is one way of reviewing your lessons months ago within just minutes. Why? Because when you create note cards, you will write only the most emphasized concepts in every chapter, which already gives you justifiable gist about your lesson. Now you don't have to worry spending looooong hours reading even those that are least important details.
#6: Bind 'em
In line with number 5, prevent your note cards from being mixed up by securing them with these durable binders. Binders will make your note cards intact even if you place them inside your bag. Plus, it also enables you to take out your note cards everywhere and anytime without the worry of messing them up. For maximum use, choose binders that fit to the size of your note cards.
#7: Hold 'em
Don't forget to always keep your memo notes in place. These small pieces of paper are usually the culprit of your messy desk, making you more distracted every time you study. This memo holder will save you from that! It brings you convenience and ease of use whenever you have to jot down some important reminders quickly.
#8: No to #MessyDesk 2018
A messy desk often reflects a messy life; and messy thoughts as well! Keep your sanity over your study materials by putting them in a space-saving desk organizer. It'll spare you from losing your pens and markers and will also give you a clutter-free desk. For when you have a neat and clean study area, you tend to concentrate longer and study at ease.
#9: Keep your readings in place
Since we are already talking about organizing your desk, it is also important to organize and categorize your readings and books. This Star File Multi-Layer Tray will make it easier for you to distinguish each reading and book for every particular subject so you will not be confused and overwhelmed by the huge  pile of lessons to review. All you gotta do is to stack them in this 4-layer tray and you're good to go!
#10: Write and read whenever, wherever you have the chance to
The key in saving so much time in studying is to make an advanced reading or writing your notes whenever and wherever you have the chance. Do not depend much on your scheduled study time but instead, you can sneak into your notes even while waiting in the long lines, cashier lanes, bus stops, and such. This way, it will greatly lessen your workload come study time. Do that with the help of a clipboard that will surely give you a stiff backbone so you could legibly write your notes and easily review them afterwards.
#11: Stay hydrated, kids!
This is one thing you should NEVER forget when preparing for your major exams. We know your brains have been drained so much because of this thing called information overload, so don't let your whole body come next. Keep yourself hydrated so your body and mind will be refreshed – enabling them to function much longer. Keep this stylish and sleek tumbler with you wherever you go so you won't be dehydrated during your busy hours.
And the last tip is to….
#12: Believe in yourself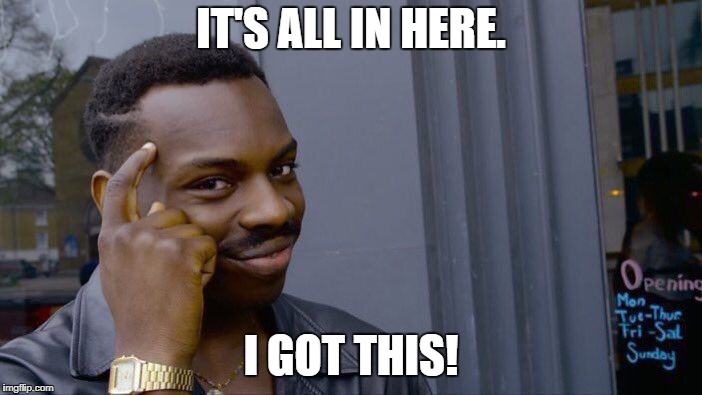 There is no better tool in studying but yourself. After you spend your sleepless nights reviewing and remembering every detail, believe and affirm yourself that you have studied enough and that you are now capable of acing your exams. Negative thoughts often lead to undesirable outcomes, and so do positive ones attract positive results. When the results failed to fulfill your expectations, blaming yourself would be the last thing that you should do!
Do great in your finals so you get the license from mom and pop to indulge in

NBS' SUPER SUMMER SALE!!!

Products are discounted up to 50%! So start studying and acing the exam so you can get your reward now!
What are the
tools and study tips
that you swear by? Share us in the comments! Stay tuned for more study hacks by subscribing to our newsletter below:
You might also like: